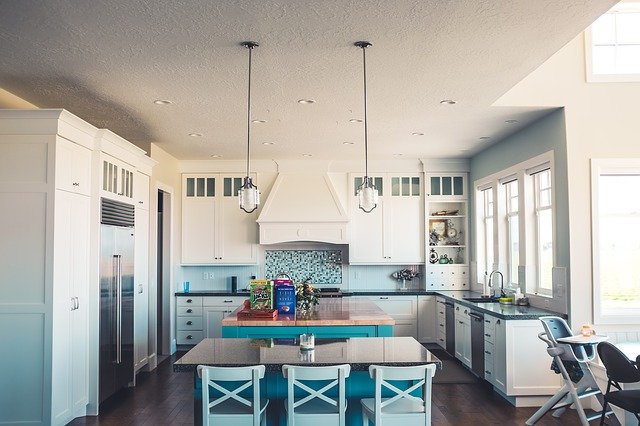 The kitchen is arguably the heart of any home; even if you're not a keen cook, the kitchen is where many entertain and spend time with family. The aesthetics matter, but the function is even more vital; how you lay out this room makes the difference in how efficiently you use it. Poor layouts result in retraced steps and more time spent negotiating space that you could spend enjoying cooking. Consider these tips for creating an efficient kitchen layout.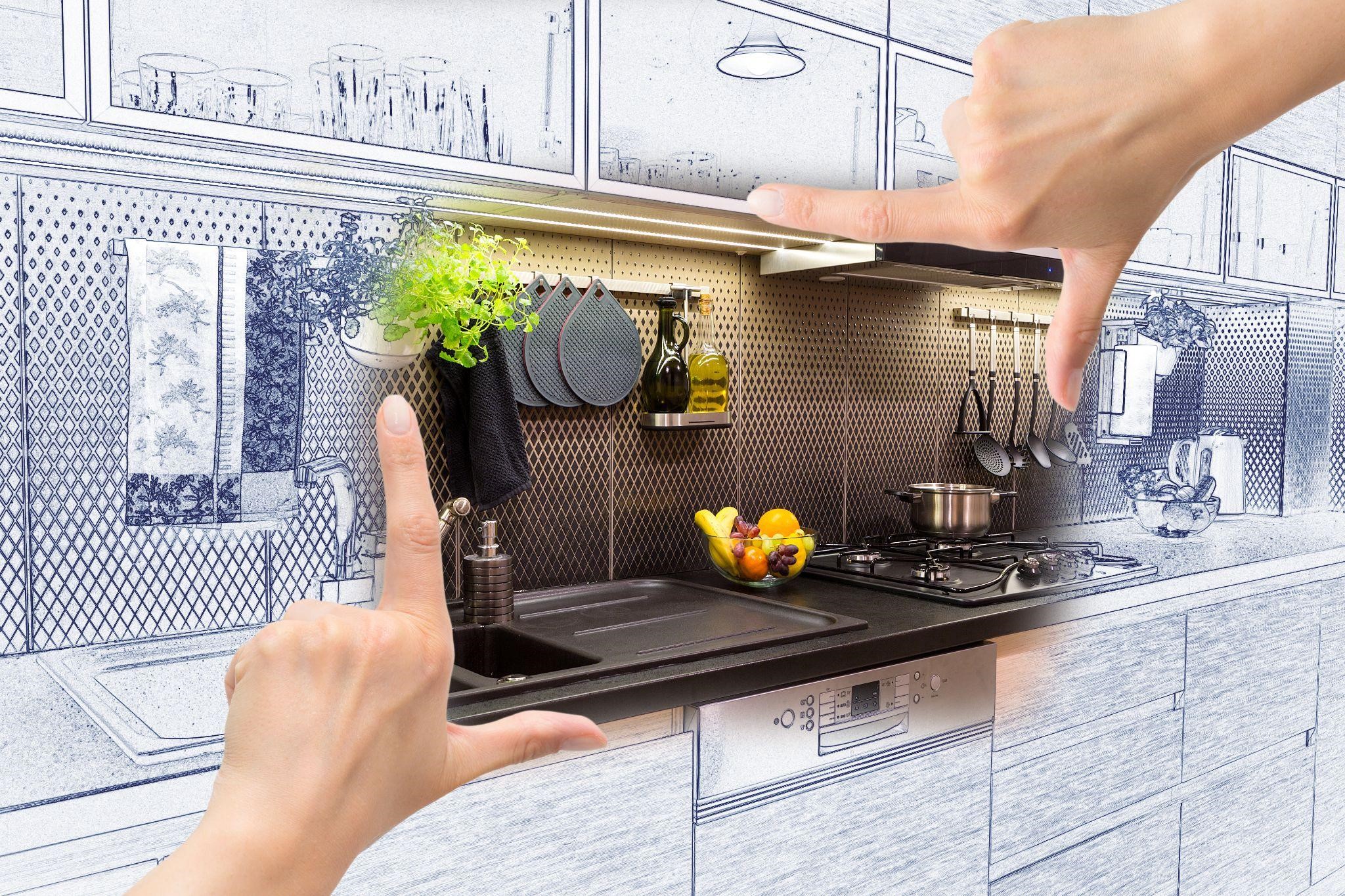 Design the Kitchen Layout of Your Dreams
Even if you don't plan to renovate your kitchen anytime soon, there are several ways you can optimize your current kitchen space. Anyone can create a practical kitchen layout that's a joy to cook in.
Include Wide Walkways
Traffic flow is an essential component of an efficient kitchen layout. After all, you don't want to bump into other people while transferring a scalding-hot pan from the range to a countertop. So, if traffic flows through the kitchen into another room, make sure you set the stove away from that path. Likewise, a central kitchen island can help divide the social and functional areas of the kitchen. Of course, it's wise to ensure your floor plan has enough room between the island and the RTA cabinets for traffic flow.
As a general rule, kitchen paths should be 36 inches or wider. Within the cooking zone, aisles should be at least 42 inches wide.
Establish Your Kitchen's Work Triangle
All kitchens have three main components that comprise a "work triangle." These are:
The refrigerator, where you store food
The sink, where you wash food
The stove, where you cook food
Together, these units create an efficient triangle that you move along.
Draw your kitchen as a floor plan and map out the three areas; ideally, your layout should take you to the refrigerator, then the sink, and, finally, the stove in one smooth direction. If you must retrace your steps or bypass obstacles to access any of these stations, the layout is inefficient and needs adjusting.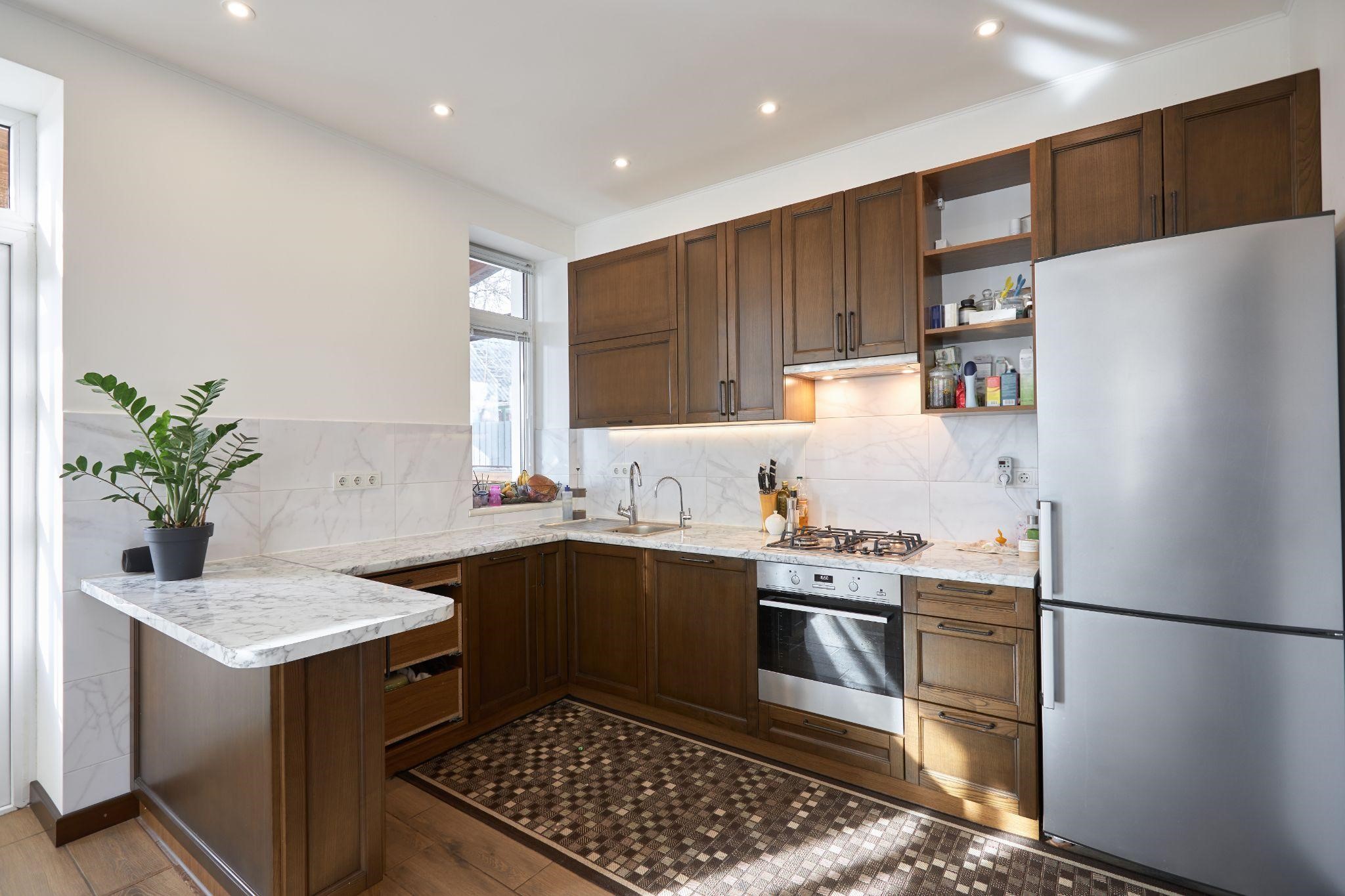 Create Distinct Stations
Building on the triangle concept, think of your kitchen now as five separate stations, each with its purpose. In addition to food storage, cleaning, and cooking, your kitchen contains preparation and non-food storage areas distinct from the triangle.
Dividing the kitchen in this way allows you to develop a sense of where to place everything in the room according to its purpose. For example, the sink and dishwasher are part of the cleaning zone, so you should store your dishes in wholesale cabinets in that vicinity. Likewise, the prep station is best for relevant tools like knives, chopping blocks, mixing bowls, and wooden spoons. Perishables belong in the food storage station, but Tupperware and lesser-used appliances belong in non-food storage.
Recognizing the stations in your kitchen and organizing your belongings according to their purpose is crucial to efficiency.
Be Mindful of Corners
To maximize cabinet and appliance efficiency, plan clearance space for doors that swing into the kitchen. Likewise, you should be mindful of corners when installing new cabinets; you don't want doors to bang into the cupboards and damage the finish.
If your kitchen has tight corners, consider installing low-profile handles instead of traditional knobs; appliance handles and doorknobs that stick out too far can make it challenging to open neighboring cabinet doors.
Utilize Vertical Space
Consider kitchen counters off-limits regarding storage except for a knife block and a canister with spatulas and wooden spoons; you can optimize your cooking workflow and avoid accidents and awkward preparation by maintaining a clean workspace. If you have larger, infrequently used appliances, think about storing them outside a kitchen with limited space. Visible items should be the ones you use daily.
Additionally, don't count out vertical space if you have a small kitchen. Installing wall hooks empowers you to hang regularly used pots, pans, spatulas, and whisks by the cooking station. Not only can you preserve valuable space in stained cabinets, but you can also reach your cooking tools more quickly. You might even hang a full rack over the kitchen island for both efficiency and style!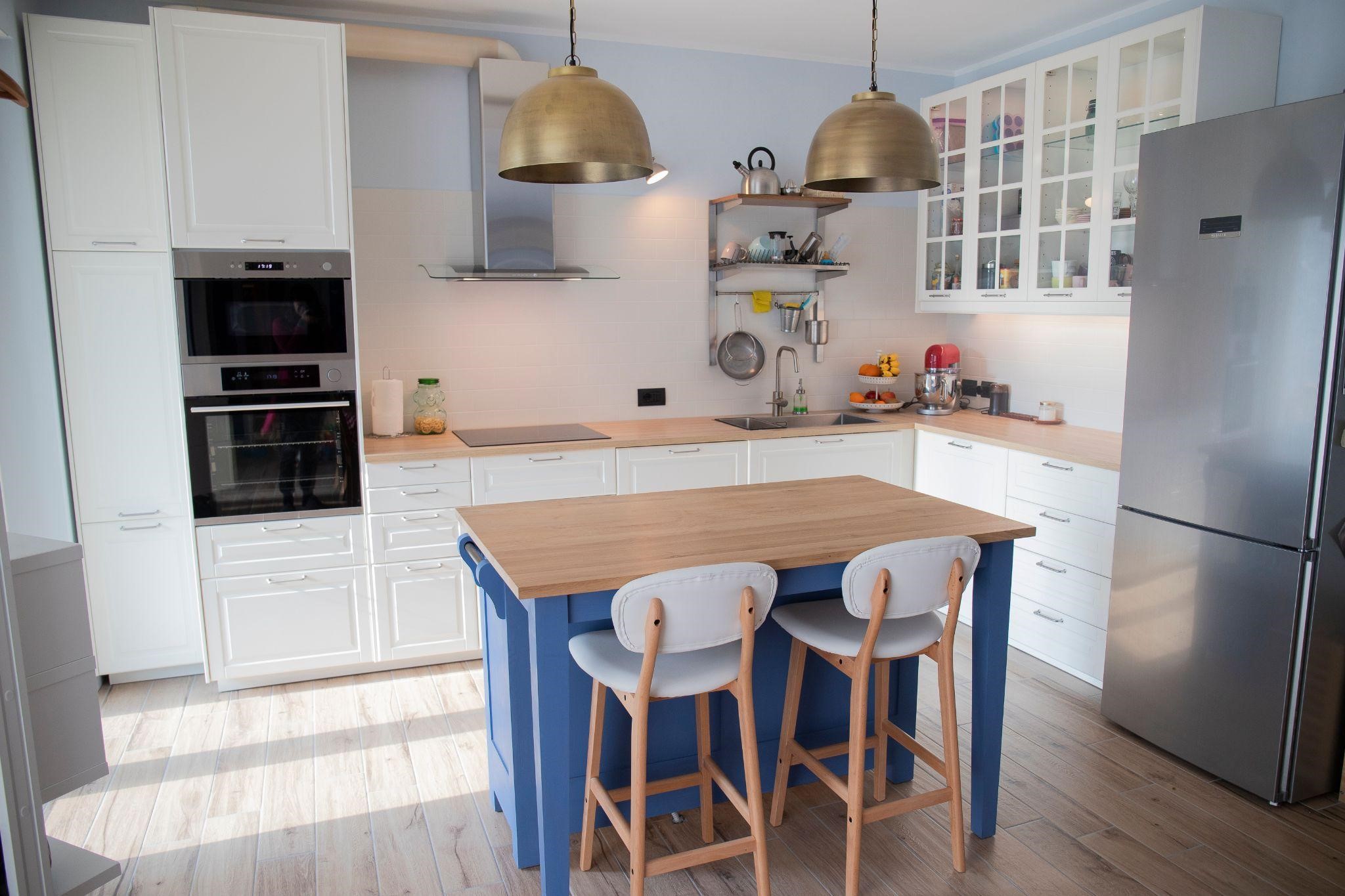 Separate the Social and Functional
As mentioned, controlling a kitchen's traffic flow is crucial for efficiency. One aspect of reducing congestion is managing other people's presence in this space, including family members and visitors.
Since the kitchen is something of a social hub, it's not uncommon for family members to gather in the area to interact, which can result in issues with people under your feet as you try to cook. Of course, there are simple ways to demarcate your kitchen's functional and social areas; for example, you can set bar stools around the outer edge of the island to indicate it as the social space, keeping the core cooking elements in the inner kitchen.
Additionally, if you know you'll use certain appliances when entertaining guests, why not keep it on the social side of the kitchen? With this foresight, you won't have guests interrupting your flow when they need something they can grab themselves.
Designing a Kitchen Layout Smartly
How you lay out your kitchen makes all the difference in how you use and enjoy the room. If your kitchen doesn't meet your needs, it's time to try a new, more efficient layout. In fact, it might not be challenging to make adjustments. These tips will go a long way to help you transform your kitchen into the space of your dreams.