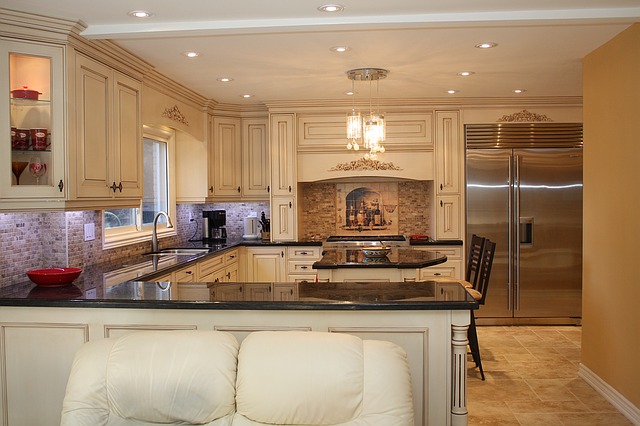 Your kitchen is the heart of the home. You need good elements to help you create a place that feels more comfortable for you and your family. Make this space somewhere you enjoy being in every day after you get home from work. Here are some reasons why you should remodel the kitchen.
Better Accessibility
You may have a kitchen remodel project in mind for your family. Maybe you want to create a separate island to have you and your family work on different dishes together for family dinner once a week. You want to have more bonding and teach your kids some valuable lessons cooking a dish.
Also, your elder may be living with you, and you want her to move into the kitchen safely. You want her to have easier access and things available to make cooking a family recipe more relaxing.
Additionally, you might have a small tv or something so the kids can relax for a bit before doing their homework.
Modernize It
Maybe the kitchen didn't suit the rest of the house. You might have a bland space that needs a splash of color and texture. You want the kitchen to blend in a bit more with the rest of your house for more appeal.
You can add neutral and light tones to help bring warmth into the kitchen without going too overboard. Maybe you want to put in some drapes to accentuate the natural sunshine coming in the warmer months of the year.
Make it More Energy-Efficient
You may have an old refrigerator that uses up a lot of energy. You can go with something more modern and efficient to help cut down on electricity costs. There are eco-friendly appliances available that will save you money in the long term.
Additionally, you'll feel better about how you use your resources. Also, you might want to upgrade the power outlets in your kitchen. Maybe you want a charging power station with a wireless feel to make it easier to refuel your phone after a long day.
Increase Your Home Value
You might be thinking of moving out in 4-5 years, so it's a good idea to update your kitchen. It's one of the areas that people make their decision to buy a home. Remodeling your kitchen will increase the appeal to potential buyers.
When you remodel your cooking sanctuary, you create another space for family and increase your home's value.