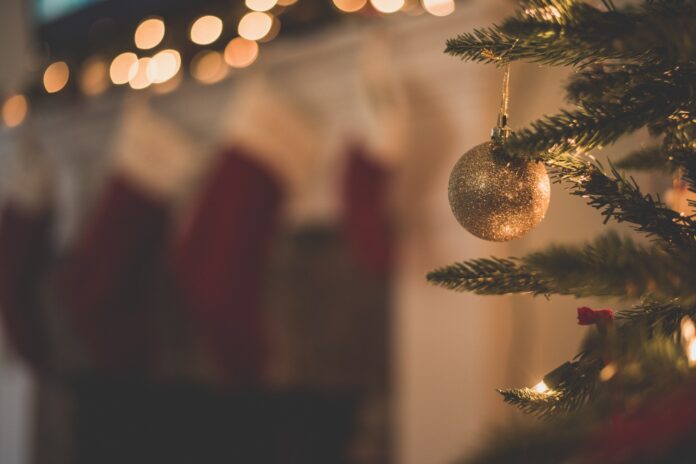 Let the falling leaves and cooler weather inspire you to update your home to reflect the season. Transform your space from cozy and comfortable to a winter wonderland with simple changes that will make it feel like you've moved from pumpkin spice lattes to peppermint mochas in just a few hours. From swapping out your fall doormats to adding a few red and green touches, these easy updates will make a fall-to-winter decor transformation.
1. Lighten Up With Lighter Hues
When temperatures drop, you'll naturally want to transition your decor to something that feels warmer and snugger, but don't go overboard with the reds, oranges and browns. Instead, look to warmer blues, greens and pinks to keep the atmosphere light and inviting. If you want to make your space wintrier, consider adding in lighter curtains and tablecloths.
2. Bring the Fireplace to Life
The fireplace is an all-season decor staple. But for winter, it becomes a focal point for your living room décor and a way to add warmth, texture and interest.
To bring the fireplace to life, accessorize your fireplace mantel with seasonal decor, such as pinecones, candles, faux florals, etc. For example, fill a vase with pinecones and faux red tulips for a classic fall look that transitions well into winter. When you decorate the fireplace, remember your furry friends by hanging up custom dog stockings for them when you hang everyone else's.
3. Swap Out Your Bedding
Nothing welcomes autumn and winter more than a new duvet cover, pillowcases and pillow shams. But don't stop there — consider switching out other bedding items for the winter months, too. Blankets, sheets and throw pillows are all great items to update to warmer fabrics and colors such as red, blue and brown. Consider matching the colors of your sheets to your comforter and curtains to create a cohesive look throughout your bedroom. And, when it comes to decorative pillows, opt for faux fur or faux florals to add pops of color.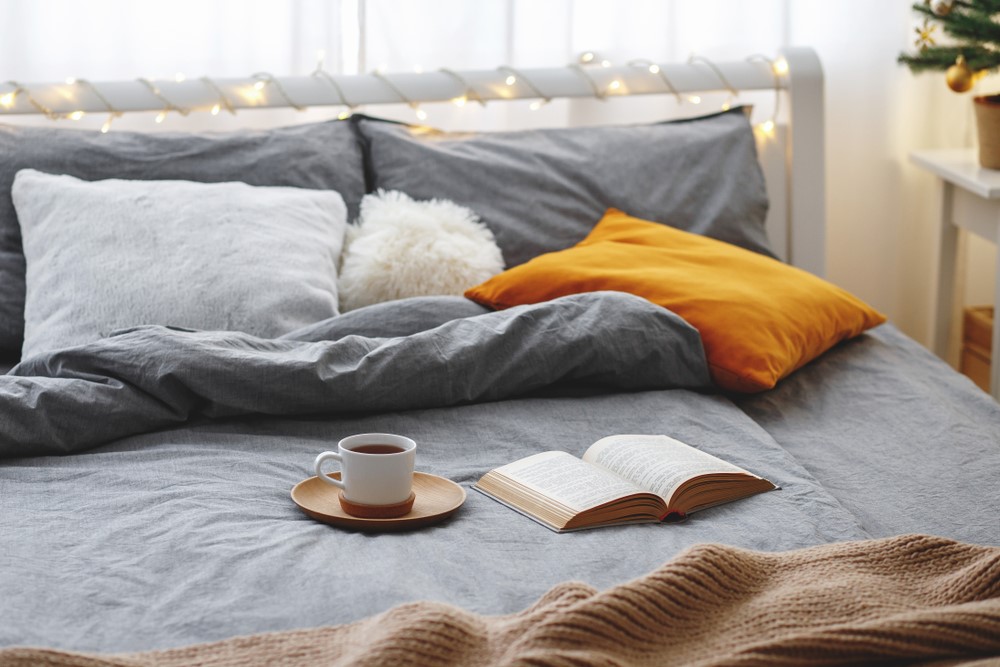 4. Decorate With Faux Florals
Decorative faux florals are a quick, easy and budget-friendly way to bring color to your home and make it feel like winter. There are tons of options — from evergreens (like spruce, cedar and fir) to citrus fruits (like oranges, lemons and limes). A faux Christmas tree decked out with personalized Christmas ornaments would add amazing texture and color.
Choose decorative pieces that will look good in a variety of places around your home, including on coffee tables, end tables, mantelpieces, shelves, etc. You can also try adding decorative candles (with faux florals in them!) to create a warm atmosphere.
5. Add Pops of Color
If you want to add pops of color to your space, consider decorating with objects that are colored red, yellow or purple. You can add these colors to your home in a few different ways — by adding some seasonal wall art (such as a calendar, poster or corkboard calendar), placing decorative objects on your coffee table or shelves, replacing fall doormats with winter ones, or adding a colorful throw blanket to your couch.
A calendar is one of the easiest ways to add color to your space, and it's a practical decor item. A calendar is also a great way to mark holidays and special occasions. And, if you're feeling crafty, you can also make your own calendar using fabric and ribbon.
6. Bring Beautiful Darkness to Life
Wooden furniture and decor, rich fabrics and natural materials bring warmth to your space and make it feel cozier. Think about adding darker accents to your decor, such as a wooden coffee table, a rich fabric sofa or wooden shelving.
Wooden coffee tables are a great way to add a darker, warmer vibe to your home. Wooden tables can come in a variety of styles and colors, making them highly versatile. You can also try adding wooden accents to your walls, like wooden wall art, shelves or even a wooden wall hanging.
7. Hang Coffee Shop-Worthy Wall Art
Wall art is a great way to add interest and personality to any space, but it's even better during the winter season. Coffee-shop-worthy wall art is easy to create with items you probably already own. For example, try creating your own gallery wall with a variety of frames, prints, photographs and other mementos that you love.
8. Display Fresh Flowers Year-Round
Fresh flowers are a great way to add color to your space and make it feel more festive. There are tons of options when it comes to picking out the perfect flowers for your place, so it's best to go with what you like and what suits your home best. Poinsettias and other winter-friendly florals are a great way to transition from fall to winter decor. You can also try adding a wooden vase to your coffee table, end table or bookshelf to make it feel cozier.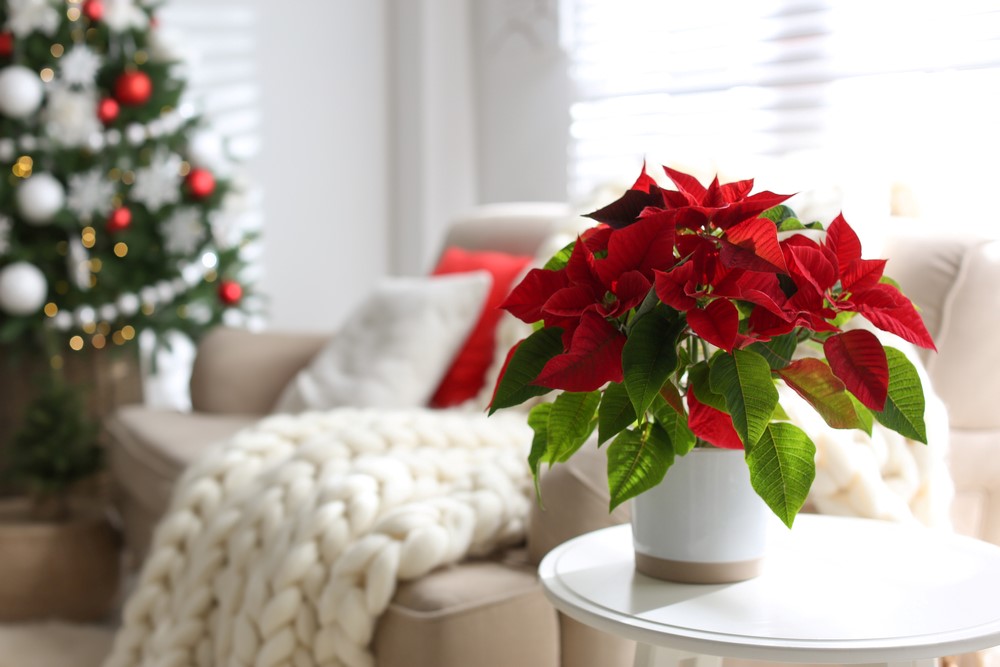 Bring Winter (Style) Indoors
As you can see, decorating for winter doesn't have to be an arduous task. In fact, it's a great excuse to get creative and add new life and warmth to your home. By lightening up your decor, bringing the fireplace to life, and these other ideas, you can easily transition your home from fall to winter in no time at all and for minimal cost.