Source: Prostock-studio/Shutterstock.com
Are you expecting overnight visitors and feeling overwhelmed by the thought of hosting them? Have no fear! Preparing your home — and yourself — for guests doesn't have to be an intimidating experience. In fact, it can even be a fun way to show off your guest-hosting skills. There are simple tips and tricks that you can use to make sure that every visitor has a comfortable, enjoyable stay under your roof for however long they decide to stay with you.
Read on if you're curious about how you can make your incoming guests feel like they were invited over for an unforgettable and cozy sleepover with all the comforts of home. From ensuring you have a comfortable place for them to sleep, like a traditional bed or a cozy futon, to stocking up on toiletries, we've got you covered.
1. Choose the Right Room
When prepping for overnight guests, the first step is to choose the right room for them to stay in. If you have a guest bedroom, that's the obvious choice. But if you don't have a guest bedroom, any other room in your home will work just fine. Just make sure it's a room that your guests will be comfortable in and that has enough space for them to store their belongings.
2. Make Sure the Bed Is Comfortable
The next step is to make sure the bed is comfortable. We often ignore the guest sleeping space because we ourselves aren't using it. But whether you've chosen to go with a queen-size or a twin mattress, it needs to be comfortable and supportive. Oh, and don't forget sofa beds and futons. It might not be the most comfortable if it's a decade or two old. Make sure it is covered with fresh, clean sheets and inviting and plush pillows. If you don't have enough bedding to cover your guest's mattress, grab a couple of throws or blankets from your linen closet as a temporary covering. Also, consider using a mattress cover to keep the bed clean and free of any allergens.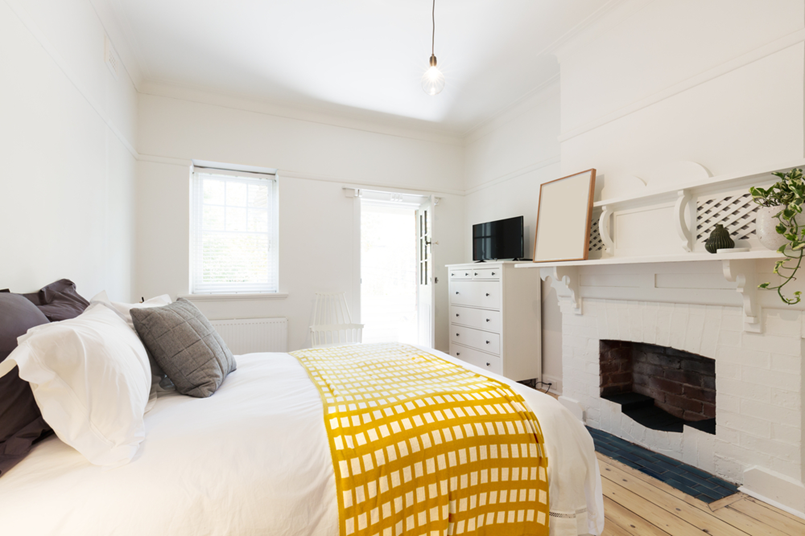 Source: Jodie Johnson/Shutterstock.com
3. Provide Storage Space
Another important thing to do when prepping for overnight guests is to provide them with enough storage space. This means clearing out some space in your closet or dresser for them to store their clothes. It also means providing them with a place to put their suitcase, so it's out of the way. No one wants to live out of a bag for an extended period. So if possible, don't force your guests to do it.
4. Stock Up on Toiletries
Don't forget to stock up on toiletries when prepping for overnight guests. This includes things like toilet paper, shampoo, soap, and towels. You might also want to consider providing your guests with a toothbrush and toothpaste just in case they forgot to bring their own.
5. Prepare Some Snacks
Another nice thing to do when prepping for overnight guests is to prepare some snacks. This could be as simple as having some fruit or cookies on hand. With millions of Americans dealing with food allergies these days, keep in mind any food allergies or dietary preferences they have, and try your best to accommodate these. With the wide variety of options out there these days, there are some generally agreeable snacks that everyone enjoys.
6. Make Sure the House Is Clean
Before your guests arrive, you'll want to ensure the entire house is spotless. This means vacuuming, dusting, mopping the floors and taking care of any other chores that need to be done. Additionally, you may want to consider wiping down surfaces such as countertops, tables and shelves. Also, make sure you empty out the trash cans and tidy up any miscellaneous items that don't belong in the living room or bedroom areas. By ensuring all these tasks are taken care of, your guests will feel right at home when they come over for their stay.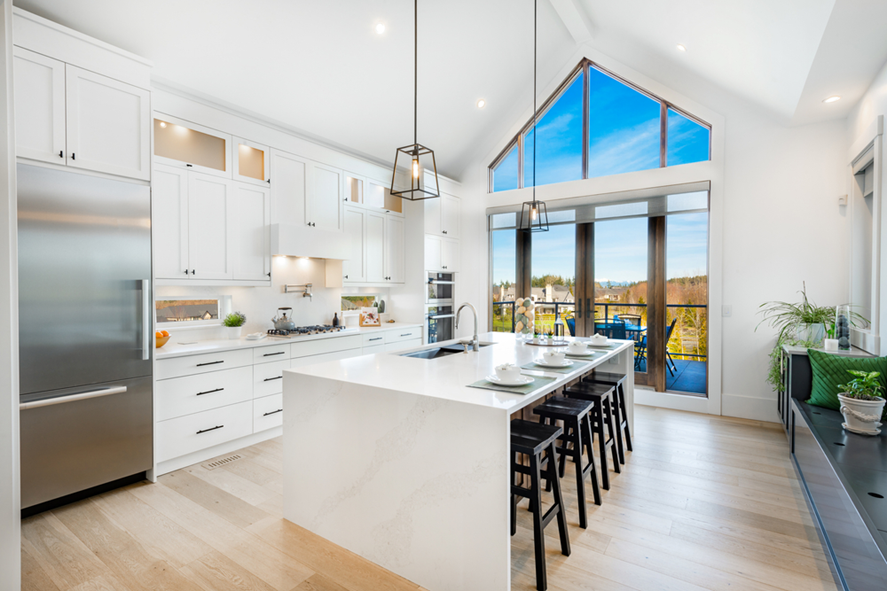 Source: Sheila Say/Shutterstock.com
7. Prepare a Welcome Basket
A welcome basket is a great way to make your guests feel at home from the moment they walk in the door. Fill the basket with snacks, drinks, magazines, books or anything else you think they may enjoy. You can even add a personalized note expressing how glad you are to have them stay with you. Additionally, if there are any amenities that your guests need, such as soap or shampoo, put some of these items in the basket as well. This way, your guests will know that their needs are being taken care of, and that they're truly welcome in your home.
8. Make Space in the Fridge and Pantry
If you're planning on serving meals to your guests, it's essential to make sure there is enough room for all of their food needs. Clear out some space in advance and ensure enough room for their items in the fridge and pantry. You can also consider putting items such as drinks or snacks into different drawers or cabinets to increase the storage space. This way, your guests know exactly where they can find what they need when it comes time to snack or grab a drink.
9. Be Flexible
Finally, it is important to be flexible when prepping for overnight guests. Everyone has different needs and preferences when it comes to staying with you, so being accommodating and understanding can go a long way. Consider their requests and try your best to accommodate them. This will make sure that everyone feels comfortable and welcomed during their stay. By doing this, you will be sure to create an unforgettable and enjoyable experience for your guests.
Final Thoughts on Prepping for Overnight Guests
Keep calm and enjoy hosting your overnight guests by preparing in advance and considering these tips. Following the steps above, you can ensure everyone has a pleasant and comfortable stay. With a little extra effort and planning, you can ensure your overnight guests feel at home from the moment they arrive until the time they leave. Enjoy creating lasting memories with your guests.