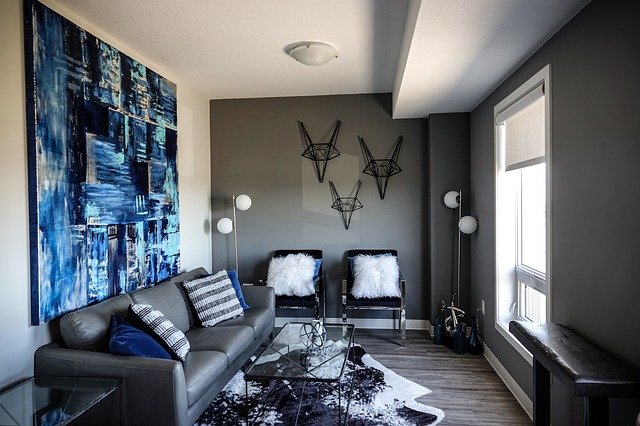 When you step into your home, living room, or your own living space, you want to feel warm, cozy, and safe.  Wall art décor has the ability to give you that feeling.  But how do you incorporate your wall art décor to do this for you?
What to Consider with Your Wall Art Décor
When coming up with ideas for your wall art décor, it is important to choose art that gives you a happy feeling. Wall art décor is one the simplest ways you can express yourself through your home.  Play with color, materials, textures, and shapes.
Try using more than one medium of art. Art comes in many different forms.  You can explore pieces from photography, paintings, prints, and fabrics.
Be Sure to Properly Measure Your Wall Art Décor
Here's a list some guidelines to help you as you figure out where to place your wall art décor.
Hang wall art décor with the center 57-60" off the floor for hanging pieces.
Don't feel like you have to center the piece on the wall. If you have a lamp or a tall statement piece on one side, consider centering between it and the opposite edge of the wall.
If you're hanging wall art décor above chairs or sofas allow for 6-8" above the top edge of the furniture.
Always Consider the Room for the Wall Art Décor
Wall art décor has a way of really bringing a room together.  So when you choose your wall art décor, consider some guidelines:
Do you want the room to blend or pop?
What colors does the room already have?
How can you further highlight those colors?
What mood are you trying to create in the space?
Make sure to keep everything in proportion
Allow for negative space as well, it can potentially, push your guest's eyes to your wall art décor and really make it pop and highlight the room
If you keep these points in mind when choosing and placing wall art décor, your piece just might be the highlight of the room and really give your guests something to gush about.  Another cool thing to consider is that mirrors add depth and light to a room as well.  A well-placed mirror will reflect back the light, color, shapes, and images of the room and create a always mystical like ambiance.